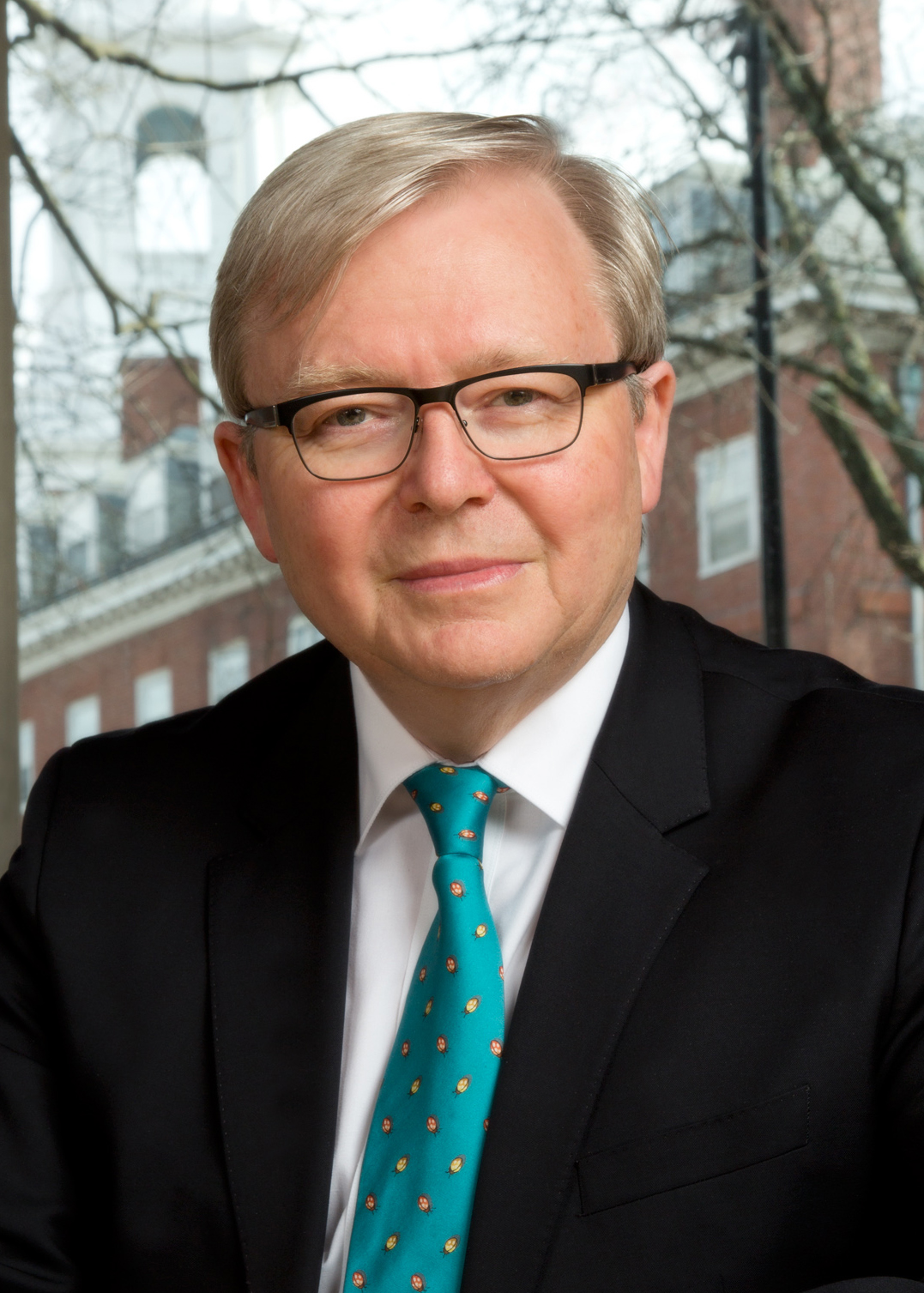 Mr. Rudd served as Australia's 26th Prime Minister (2007-2010, 2013) and as Foreign Minister (2010-2012).

Mr. Rudd joined the Asia Society Policy Institute as its inaugural President in January 2015. ASPI is a "think-do tank" dedicated to using second-track diplomacy to assist governments and businesses in resolving policy challenges within Asia, and between Asia and the West. He is also Chair of the Independent Commission on Multilateralism where he is leading a review of the UN system over the 2015-16 period.
Mr. Rudd in his private capacity has established the Australian National Apology Foundation to continue to promote reconciliation and closing the gap between indigenous and non-indigenous Australians. He has also established the Asia Pacific Community Foundation to promote the cause of regional economic, security, and environmental collaboration across the region.